Head of Marketing. Software Engineer. Web3 Expert. Tech Writer. Journalist.
---
Accomplished marketing & communications leader with 20 years experience delivering strategy and execution for top tier brands, startups, agencies, and nonprofits. Excited by finding clever tricks and hacks to maximize media efficiency, land complex technical messages, and exceed campaign goals. Full-stack developer with experience launching web and mobile apps of all sizes and complexity. Bitcoin and blockchain enthusiast with 8 years of cryptocurrency research, investing, developing, and mining experience.
Work
Experience
---

Protocol Labs
Head of Community
2022 - Current | Remote
Protocol Labs is an open-source R&D lab building web3 protocols, tools, and services. Protocol Labs launched the Filecoin mainnet in 2020 and continues to support and invest in the Filecoin ecosystem.
Responsibilities
Team Leadership: Lead a team of content, strategy, and communications marketers to grow and engage the Filecoin and IPFS community across all marketing channels.
Audience Positioning: Delivered social content developed for web3 audiences: developers, storage providers (miners), and token holders (investors).
Event Promotion: Drove awareness and attendence of live events, as well as pre and post-event messaging for: FilSingapore, FIL.VC, IPFS Camp, Labweek2022, Funding the Commons, Sustainable Blockchain Summit, FilLisbon, and many others.
---

Recurrency (Startup)
Head of Marketing
2021 - 2022 | Nashville, TN
Awards & Achievements
2021, Awwwards Design Finalist

| Received recognition for top SaaS website design.
Responsibilities
Team Leadership: Hired and directed a team of 5 full-time marketers, solutions engineers, and designers (and managed additional contractors) to drive brand awareness and lead acquisition.
Marketing Strategy: Developed go-to-market strategy for a new enterprise software category and managed cross-channel message delivery. Built team to deliver industry leading campaigns and marketing materials.
---

Facebook (Meta)
Product Marketing Manager (2016), Head of B2B Social Marketing (2019)
2016 - 2021 | Menlo Park, California
Awards & Achievements
2017, Power of Partnership

| Led the creation and cross-functional development of Facebook's first ad specs API to deliver dynamic ad product requirements across our surfaces.

2017, Redefines Expectations

| "Extraordinary performance that had an extensive and transformational impact on the business."

2018, Power of Partnership

| Delivered technical communications to support the launch of a new business narrative companywide.

2020, Scaled Solutions Superhero

| Partnered with education team to enable successful cross-channel "how to" campaign.
Achievements
200X Budget Increase: Identified unexplored opportunities for paid media to drive integrated marketing results. Built my trial paid budget from $80k to $14M+ in 2 years, and expanded my team to manage global paid marketing.
External Industry Leader: Published 'Optimizing Direct Response Campaigns [white paper]' to explore ad placement expansion across numerous internally managed case studies.
Solutions Engineering: Identified advertiser pain point and developed a new ad specs API to power the Ads Guide and align paid media surfaces with true product requirements. Expanded self-service advertiser conversions by 20X, directly influencing over $700M in revenue.
Responsibilities
Led global social marketing operations for Facebook's business platform; responsible for organic & paid strategy, measurement, and execution.
Defined a clear global social marketing vision. Influenced cross-functional stakeholders to improve collaboration and align messaging to this vision.
Partnered with sales, marketing, product, public relations, creative, and media leads to execute successful campaigns. Acted as primary liaison to educate partners on the power and potential of social marketing.
Owned outbound strategy and launch planning for Facebook's business integrity products including: elections integrity, GDPR, Page transparency, Page admin authorization, business platform, and ads integrity.
Communicated the value proposition of new products and features to go-to-market teams and deliver effective sales collateral.
Addressed delivery and advertiser brand safety concerns through scaled communications and partner presentations.
---

Coca-Cola
Global Operations Director, Coca-Cola Social Connections
2010 - 2016 | Atlanta, Georgia
Led global operations team for the Coca-Cola social marketing network; responsible for the company's social media platforms, including publishing, listening, analysis, topic tracking, measurement and collaboration.
Responsible for Facebook, Instagram, Snapchat, Twitter, Youtube, Google+ and Flickr communities for dozens of global brands across 192 markets
Presented the company's social strategy and vision at internal and external marketing events.
Led global moderation scope and processes. Audited agencies to ensure fans receive timely and accurate support.
Tested and analyzed media spend globally. Crafted company policy and governance to ensure success in all paid KPI.
Managed budget, prioritized spending and negotiated contracts with vendors and agencies to provide efficient publishing, listening, and measurement solutions for markets.
Directed core platform management: access, logins, security, education.
Contributed to quarterly investor reports.
---

360i
Global Social Media Supervisor
2010 - 2013 | Atlanta, Georgia
Develop and support enterprise publishing strategies for agencies and local market teams.
Advise on social best practices, brand voice, SEM, web application and content development.
Direct a team of production managers, developers, designers, and account specialists to build and support strong social presences that maximize market value.
Interview and hire talented individuals to join the global brands team.
Track and analyze site metrics; report on performance; identify and present case studies.
Assist local markets with campaign activation and media spend.
---

CNN
Webmaster, CNN/Tech Writer
2003 - 2011 | Atlanta, Georgia
Awards
2005, Peabody Award

| Coverage of Hurricane Katrina and its Aftermath

2005, DuPont Columbia University Award for Excellence in Broadcast journalism

| Coverage of the Tsunami Disaster in South Asia

2009, Edward R. Murrow Award

| Excellence in Digital Media, CNN.com
Directly developed and maintained CNN.com and partner sites: PHP, CSS, Javascript, HTML, XML
Supervised day-to-day content for multiple live video feeds while coordinating cross-promotion with CNN's many networks.
Collaborated with multiple production teams to provide engaging and informative news coverage for millions of viewers.
Reorganized the fee-based subscription model into an ad based CNN.com Live video service.
Managed software development of an internal control application for web based aspects of live online video production.
Pioneered CNN's first use of VC interviews for live broadcast.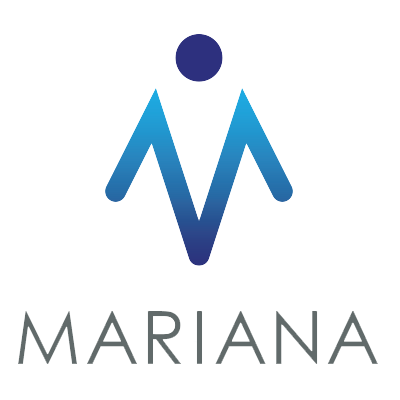 Mariana
Senior Director of Marketing
2015 - 2016 | Palo Alto, California
Developed go-to-market strategy for machine learning B2B startup.
Assisted with product development. Ensured client needs were properly prioritized and reflected in product road map.
Provided professional services to drive customer success. Delivered creative, copy, and execution guidance based on experience managing paid campaigns for the Coca-Cola company.
Wrote and managed contracting for client relationships: master service agreements, project statements, non-disclosure agreements, extensions, etc.
Led Pardot and SalesforceIQ CRM integration and management.
---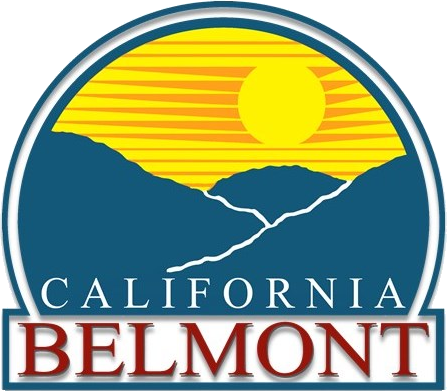 City of Belmont
City Planning Commissioner
2019 - 2021 | Belmont, California
---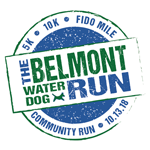 Water Dog Run
Board Member
2019 - 2021 | Belmont, California
The Belmont Water Dog Run is a community run that supports awareness and increases funding for local education. Beneficiaries of the event are Belmont schools, services, and programs.