Profile
---
Entrepreneurial marketing executive with an ability to plan, execute and deliver results. Experienced in developing integrated digital presences (web, social, mobile, search, email) with top tier global brands and capturing/leveraging predictive data for growth and engagement. Master of programmatic media -- adept at finding clever tricks and hacks to maximize media efficiency across platforms.
Developed policies and training to drive real-time marketing opportunities while minimizing brand risk. Capable of working with multiple clients to create industry leading strategies and campaigns. Excellent development and creative skills.
Work
Experience
---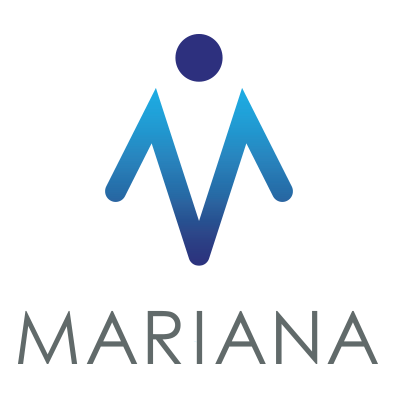 Mariana
Senior Director of Marketing
2015 - CURRENT | Palo Alto, California
Develop go-to-market strategy for leading machine learning B2B startup.
Launch integrated omni-channel marketing campaigns that leverage Mariana's deep learning networks across web, mobile, social, search, display, and email channels.
Assist with product development. Ensure client needs properly prioritized and reflected in product road map.
Provide professional services to drive customer success. Deliver creative, copy, and execution guidance based on experience managing paid campaigns for the Coca-Cola company.
Write and manage contracting for client relationships: master service agreements, project statements, non-disclosure agreements, extensions, etc.
Implement best practices in SEO, SEM, content marketing, social, prospecting, and demand generation.
Manage reporting and predictive analytics for customer results and internal marketing efforts.
Implement proper A/B testing and recommend optimization whenever possible.
Lead Pardot and SalesforceIQ CRM platforms. Ensure proper form integration, audience tracking and scoring across web and social content. Connect platforms to back end systems via API.
---

Coca-Cola
Global Operations Director, Coca-Cola Social Connections
2010 - CURRENT (6 years) | Atlanta, Georgia
Lead global operations team for the Coca-Cola social marketing network; responsible for the company's social media platforms, including publishing, listening, analysis, topic tracking, measurement and collaboration.
Present The Coca-Cola Company's social strategy and vision at internal and external marketing events.
Manage vendor and agency master service agreements and statements of work worth over $3 M.
Drive innovation initiatives within Social Connections. Explore innovative new ideas that bring measurable value to the Coca-Cola marketing organization. Find solutions for legacy practices that act as barriers. Practice a fail fast methodology that allows the company to learn from failures and replicate successes.
Lead The Coca-Cola Company global moderation scope and processes. Ensure fans receive timely and accurate customer support.
Perform 'big data' analysis of social metrics across 3500 brands in 200 markets.
Master of programmatic media -- Test and analyze media spend globally. Craft company policy and governance to ensure success in all paid KPI.
Provide guidance, strategy, and oversight for over 500 Coca-Cola digital brand presences: social, web, mobile, and email campaigns.
Manage budget, prioritize spending and negotiate contracts with vendors and agencies to provide efficient publishing, listening, and measurement solutions for markets.
Integrate marketing campaigns with effective social, mobile, and web solutions.
Direct core platform management: access, logins, security, education.
Develop processes to grow and leverage owned, earned, and paid brand presences.
Track and analyze site metrics, set measurement goals, and provide detailed reports. Contribute digital components to quarterly investor reports.
Responsible for Facebook, Twitter, Youtube, Google+ and Flickr communities for dozens of global brands across 192 markets
Identify and implement process or technical improvements that can provide measurable benefit to customers. Deploy solutions in an Agile environment. Communicate updates internally. Manage and encourage change.
Identify and evaluate new vendor tools to meet increasing workload requirements resulting from exponential growth.
Ensure that all existing vendor tools are scale-able, and solving customer needs. Engage with key campaign stakeholders early to make sure they are getting the most value from global tools and resources.
Investigate innovative market solutions to shared problems and determine if they can be applied globally.
Manage operational relationships with platform partners. (Google, Facebook, Twitter, YouTube, etc.)
Results
Within 5 years of employment, Coca-Cola grew from 5.5 MM fans to the largest product page on Facebook with over 93 MM Fans; Market research estimates the value to have increased over $7 billion dollars per year of additional spend.*
Distributed digital content that received over 20 billion impressions and generated over 300 MM audience expressions.
Increased market participation in global platforms from 21 to 194 active markets.
Consolidated publishing and listening tools into global solutions that increase market collaboration and decimate overall spend.
Developed vendor tools and coded a proprietary ticketing system to manage over 100,000 content pushes each year.
Built and maintained a global tools registration system and master contacts database that is used by thousands of internal costumers.
Have become a trusted adviser and mentor of staff and established a reputation for driving results.
---

360i
Global Social Media Supervisor
2010 - 2014 (4 years) | Atlanta, Georgia
Manage a team of developers, designers, and account specialists to build and support a strong social presence that maximizes market value.
Performance management of staff with definition of goals, objectives, and mentoring.
Responsible for Facebook, Twitter, Youtube and Flicker communities for 12 global brands across 180 markets.
Develop and support enterprise publishing strategies for agencies and local market teams.
Advise on social best practices, brand voice, SEM, web application and content development.
Interview and hire talented individuals to join the global brands team.
Track and analyze site metrics; report on performance; identify and present case studies.
Assist local markets with campaign activation and media spend.
---

CNN.com
Live Content Manager
2005 - 2010 (6 years) | Atlanta, Georgia
Supervised content for multiple live video feeds while coordinating cross-promotion with CNN's many networks.
Collaborated with multiple production teams to provide engaging and informative news coverage for millions of viewers.
Managed the creation and ongoing development of the live streaming video content management system.
Restructured the original fee-based subscription model into an ad based CNN.com Live video service.
---

CNN.com
Webmaster, Developer
2004 - 2005 (1 year) | Atlanta, Georgia
Managed software development of an internal control application for web based aspects of live online video production.
Completed one-on-one training with each new CNN.com employee to ensure their proficiency with CNN proprietary software and design practices.
---

Event Streams
Digital Media Producer
2002 - 2004 (2 years) | Atlanta, Georgia
Shot, edited, encoded, and designed web aspects for over 100 companies, including: Coca- Cola, Microsoft, AFLAC, MARSH, The Centers for Medicare and Medicaid Services, Blue Cross Blue Shield of GA, and GA Pacific.
Served as primary liaison with clients from the initial stages of product R&D to final sign off.
Implemented live capture and encoding processes which increased productivity by over 300%.
Designed and created the company's most popular offering, the Enhanced See-Mail.
Maintained the company's internship program. Interviewed, hired, trained and managed new hires.
---

Freelance
Web Developer
1999 - 2015 (16 years) | Atlanta, Georgia
Created, upgraded, and maintained the websites of numerous companies: database implementation, CMS integration, social app development. Examples available upon request.
Worked directly with clients to develop site structure and design, and to ensure customer satisfaction.
Education
---
University of Georgia
B.A. Telecommunication Arts
Specialized in digital media production and web distribution.
*Market study conducted by Syncapse, June 2010 entitled "The Value of a Facebook Fan: An Empirical Review"